Wine of the Month
Wine & Cheese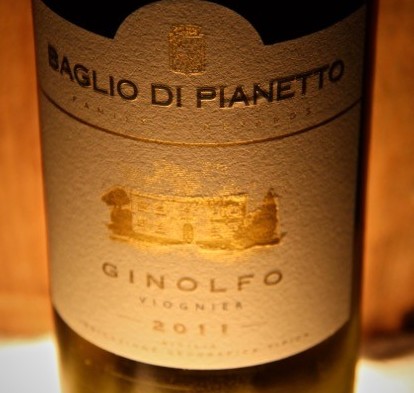 Dear guests and friends of Tropeano Di-Vino,
I thought I would like to do something a little different when choosing this wine.
A typical recommendation for this time of year would be, and is, a red wine.
My idea was to present a white wine with autumn cooking which boasts an aroma that brings back memories of late summer, and can compete with the aromas of the rich and sumptuous autumn cooking, in spite of their strength.
The Ginolfo wine by Baglio di Pianetto, Sicily
This powerful Sicilian-French connubium was a challenge. Not just for Baglio de Pianetto's Paolo Mazotto, a pioneer of Viognier grape cultivation in Sicily, but also for me and my cooking.
It was my belief that the fruity notes that the Ginolfo 2011 boasts, such as ripe pears, acacia, Williams pears and Golden Delicious apples, could form a beautiful partnership with autumn cooking.
It has exceeded my expectations in every way.
A wine featuring a distinct blend of elegance and fruit, which brings cooking to the fore at this wonderful time of year.
A wine with the potential to prepare us for many more years of pleasure.
Biagio Tropeano
The GIONOLFO is in stock, and is also available to take home.
Price per l. € 22.00